GstarCAD Standard 2023
---
GstarCAD is the fast, powerful and .dwg-compatible CAD software. It is the world-class 2D/3D CAD (Computer aided design) software platform based on IntelliCAD technology.
---
Terms and Conditions
30-day money-back guarantee
Shipping: 2-3 Business Days
GstarCAD 2021

With new technologies, innovative features and outstanding performance, the DWG-based Collaborative Design of GstarCAD 2020 helps improve project design efficiency and significantly reduce error and cost.

What is GstarCAD?
GstarCAD is well-known alternative CAD software of high compatibility with ACAD. With nearly 30 years of continuous improvement and lean innovation, today GstarCAD is far ahead in performance, stability and other key indicators and becomes leading CAD software in the world.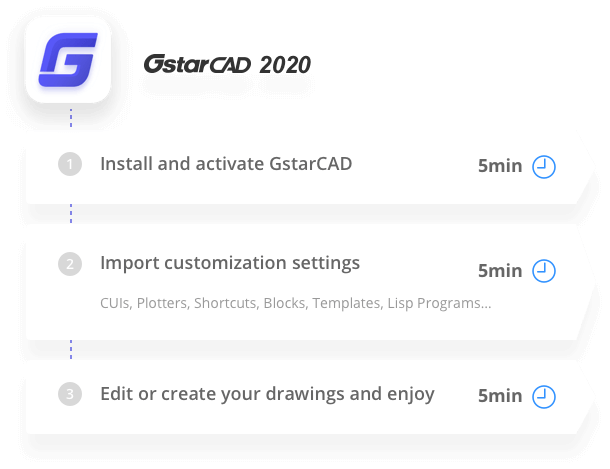 Just 15 minutes you will find you are familiar with GstarCAD
We develop extremely high ACAD compatible solution. If you were an ACAD users, you will be impressed by the high level of compatibility. You will be soon creating and handling drawings with exactly original ways.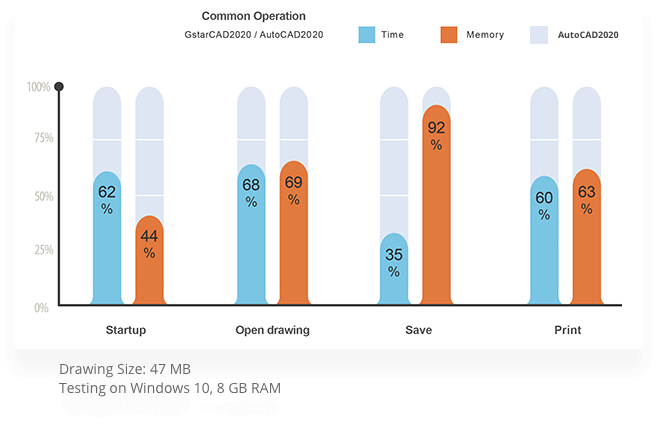 Save your time with faster running speed
Higher performance plays an important role in GstarCAD 2020. The performance of common-use operations like "OPEN", "QSAVE", "PLOT", "CLIP", "TRIM", "PASTE", "MOVE", "DYNAMIC SELECTION", and more commands are significantly faster than other CAD software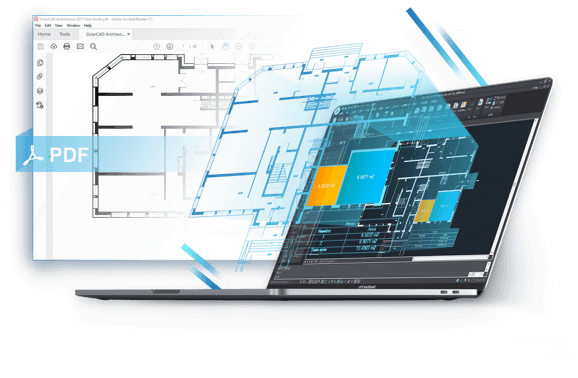 What's new
IFC for BIM New features and enhancements in 3D High quality PDF export Quick properties Better support for 4K display API enhancement and more add-ons supported …