Are you in need of migrating to a new server with different hardware? You can get this efficient solution from this page.
The case: migrate server to new hardware
If your Windows Server machine has been used for years, some hardware issues are likely to arise. To fix the problems, you may consider migrating to a new server with different hardware. Here is a real case from the forum:
"Hi, I'm facing a problem with a small server (Windows 2003) at the company I work at. Functionally, the server is very simple. It has shared document and critical accounting software that might not be compatible with newer versions of Window. There is no AD or firewall or any kind of complicated stuff.
What I need to do is to put that thing into a new physical machine with the least amount of changes as possible. I can't just clone the disk, can I? The drivers would cause a problem, right? What would be the best way to do that? Thanks!"
In order to ensure all applications are compatible with the system on the new server, you can migrate OS to a new server along with the data. Then, what Windows Server migration tools should you choose? Please read on.
How to migrate to a new server with different hardware easily?
I'm going to show you how to migrate server to new hardware with the powerful Windows Server migration tools:
Move server to new hardware with Windows Server Backup
Windows Server Backup (WSB) is a backup and recovery tool for Windows Servers which was first introduced in Windows Server 2008. Since it is not installed by default, you need to install it by yourself. Go Server Manager > Add roles and features and follow the Add Roles and Features Wizard to finish the installation.
To move server to new hardware, you need to perform bare metal recovery with the help of WSB. Learn detailed server migration steps below. Take Windows Server 2012 as an example:
1. Run Windows Server Backup on the old server machine and create a backup for bare metal recovery. It is recommended to backup to an external hard drive or network location, so you can access it on the new server machine.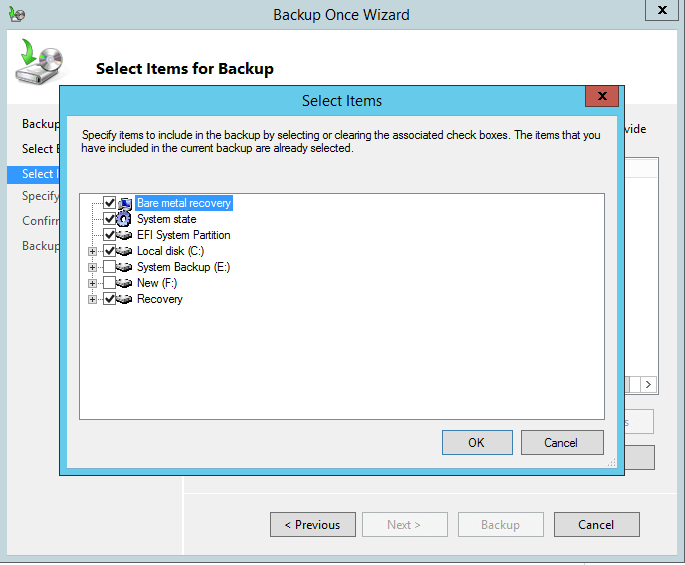 2. Boot the new server with Windows Server 2012 installation media. Select language, time and currency preferences. Then, click Repair your computer.
3. Select Troubleshoot > Advanced options > System Image Recovery. Then, select the operating system you wish to recover.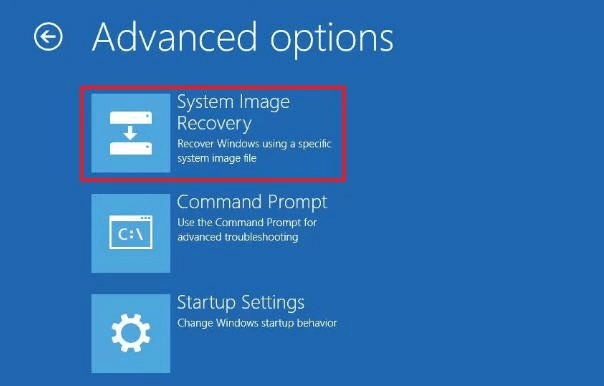 4. In the "Re-image your computer" screen, select the system image you want to restore and click Next.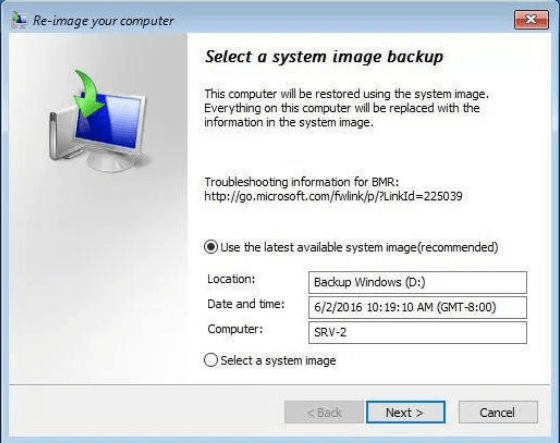 Tips:
The most recent image is selected by default. You may choose another one by clicking Select a system image. In the next screen, you can choose from the list or click the Advanced button to search for an image on the network.

If the system image is saved on an external drive, connect it to the new server and click Refresh.
5. If you have no problems with the disk format or partition, you can click Next at the "Choose additional restore options" page.
6. Click Finish and then Yes to confirm reimaging your computer. The restore process will begin and could take from a few minutes to a few hours.
Note: The operating system may fail to boot on your new server because of dissimilar hardware of CPU, motherboard or HDD controller. To fix it, you can install additional drivers required for the hardware configuration on your new server.